Basket/Bulk order will fail to accept orders, if there are mistakes in order data.
Solution
Quantity is wrong
In most cases platforms take lot size as a quantity. For example, to buy 1 lot of NIFTY, the quantity should be specified as 75 (lot size) of NIFTY (to buy 2 lots, you enter quantity as 150). Just check whether your platform accepts quantity in multiples of lot size or not. See example below screenshot, which shows 1 lot of NIFTY future.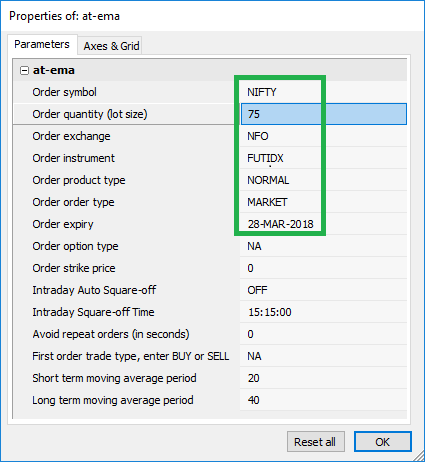 Client id is wrong
Make sure your client id is correct. Start AutoTrader, Go To (Settings -> AutoTradrer -> Trading Platform) menu, select DEFAULT_CLIENT_ID setting on the 2nd page (click on the link in first column). Enter your trading platform client id.
Order details like Expiry, Symbol etc. are wrong.
Best way to check order details is open NEST BUY/SELL order window, and try to match the values you passing to placeOrder function. Make sure you are entering correct details.
NEST/NOW Instruments are not up-to-date
Make sure you download all instruments. The option to download is available just after login screen.