Introduction
In this article, we will look at how to install AutoTrader on Google cloud. You can use any cloud (virtual machine) provider of your choice.
Prerequisite
You need to open an account with any of the cloud (virtual machine) providers.
Demo Video
About Cloud
A cloud machine has various advantages, and it's discussion is beyond the scope of this article. We are made a list of few major advantages:
99.9% uptime (You don't need to keep your laptop/desktop running all the time)
No network or internet issues
The AutoTrader installation procedure on any cloud platform is more or less same. You are free to use any cloud provider of your choice like AWS or Google cloud.
We recommend Google cloud for following reasons.
One year free trial offer (As of Feb-2019)
Best in class hardware & network
Data center in Mumbai (fastest connectivity)
Ease of use
Procedure
Register
Register on https://cloud.google.com/
Create a windows VM
AutoTrader needs a Windows machine, so let us create one.
Go to google cloud console
On menu bar, click "Compute Engine" -> "VM Instances"

Click on "Create Instance" button
Please see below configuration, you can keep other settings to their default values.

Operating System: Windows Server 2019 Datacenter (with Desktop experience)

Click create button at the bottom.
Setup Machine Access
Set up windows username & passward (see below screenshot).
It will show you a default user name, which will be your gmail account id, we recommend to use the same.
It will auto-generate password, please save it somewhere safe.
Once the password is generated, use the "Download the RDP file" option.
You can use the RDP file to login to your virtual machine

Install AutoTrader
Once your virtual machine is ready, then your log in to machine using windows remote desktop (mstsc)
Install Google Chrome (If internet explorer does not allow you to download setup of chrome, then download it on your local pc & copy setup file to could pc)

Make google chrome default browser, by going to chrome settings

Install AmiBroker (if required)
You can download the setup of AutoTrader from our website & run it.
Everyday Routine
Start your Virtual Machine
Remote Login to VM
Start AmiBroker (if required)
Start AutoTrader
Let the system auto-trade for the day
Once trading is finished, make sure to shutdown the machine (to save VM charges)
Common Problems
How to set correct Indian Standard Time?
Windows 10 2019 has a bug, due to which TimeZone change from UI does not work. Please do the following:
1. Go to windows Date & Time settings, and set them as per screenshot below: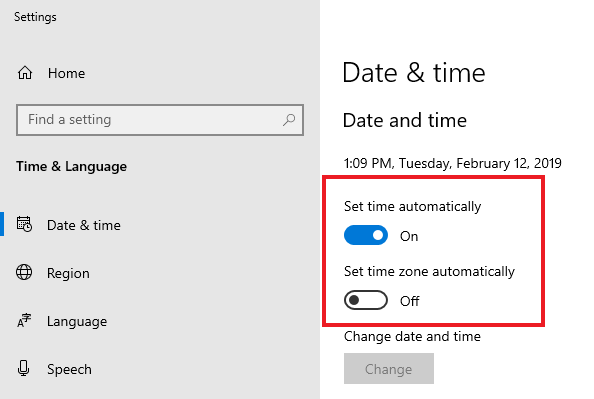 2. Start windows Powershell & run following command:
Set-TimeZone -Name "India Standard Time"
You can verify the timezone by following command:
Get-TimeZone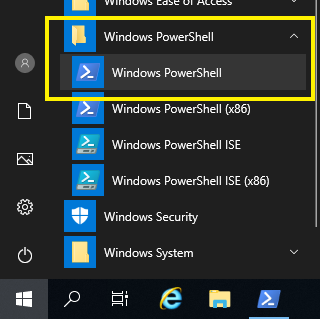 How to Keep Desktop Always Active?
This is only required, if you using a Desktop Trading terminal (NOW/NEST/ODIN). This is NOT required for web based trading terminals like (Kite, Upstox, AliceBlue, NowOnline).
Problem
If you disconnect from a VM, then trading automation does not work with Desktop Trading terminals like (NOW/NEST/ODIN); this is because windows will terminal your active desktop.
Solution
Step 1
Download keep-desktop-active.ps1 file on your virtual machine Desktop
Open the file in a text editor
Replace the windows-user-name with

your windows login name

in the file
Step 2
Go to windows Task Scheduler
Create a new Task (See screenshot 1 below). Make sure "Run with highest privileges" is checked
On Triggers tab, create a new trigger (See screenshot 2 below)
On Actions tab, create a new action (See screenshot 3 below)

Action:

Start a program

Program:

PowerShell

Add Arguments:

%userprofile%\Desktop\keep-desktop-active.ps1 > %userprofile%\desktop\desktop-active-log.txt
Screenshot 1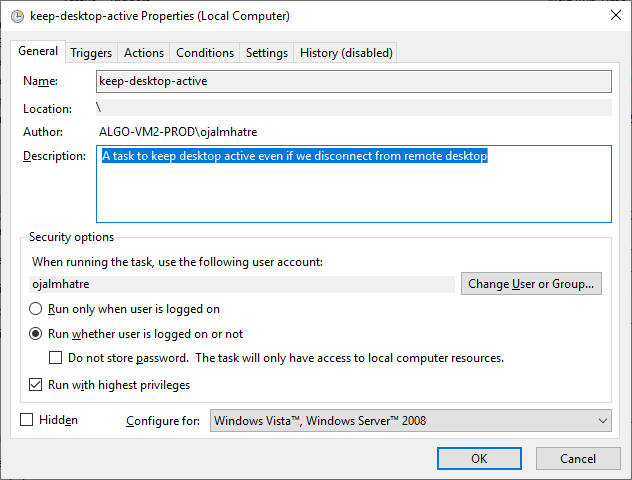 Screenshot 2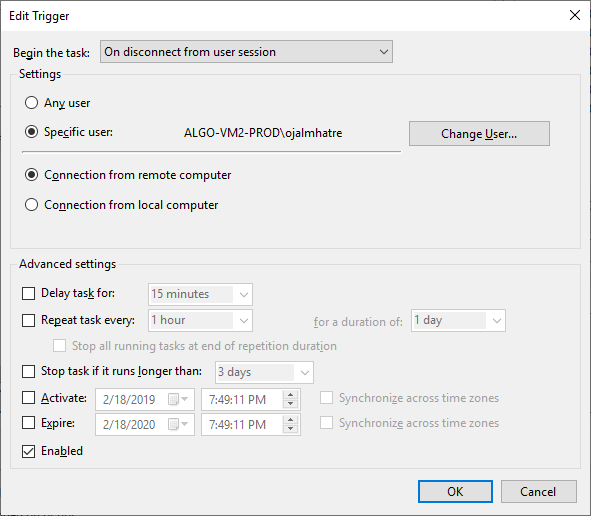 Screenshot 3