This error happens when Kite session expires.
Most common cause is when a user manually logs into the trading platform (kite), while it is being used from AutoTrader
Another reason could be no activity in the account (example if you have portfolio sync kept off)
Kite server can also invalidate the session (based on the session settings on Kite's servers)
Remember Kite does not allow multiple logins.
As you can see from the screenshot below, it is an error that can also be observed on Kite.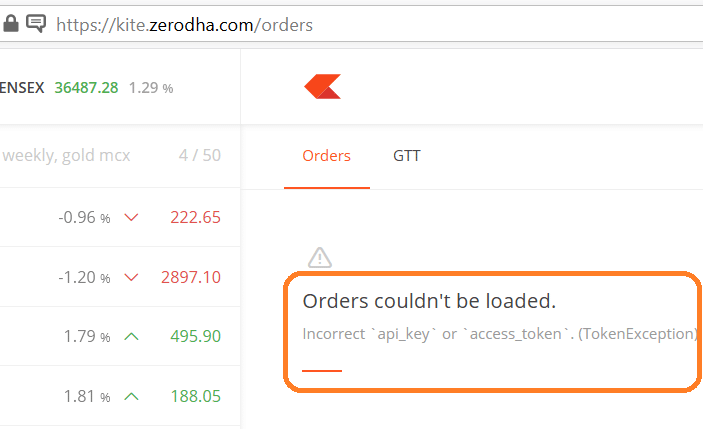 Solution
Solution – 1
Once try to manually login in to Kite and then log out. This should solve the issue provided your login credentials entered in AutoTrader Web are correct.
Solution – 2
AutoTrader Web has automatic re-login procedure, so do not worry about it.
To look at your live portfolio, use the portfolio screens available on AutoTrader Web (Menu: Trading -> Portfolio).
If for some reason you must login then:
Stop Desktop client if you are using it
Stop or pause your automated trading if you are not using desktop client
You can even place a dummy order after you are done with your manual work in kite account