This is where you will see all of your holdings (stocks) that you have in your demat account.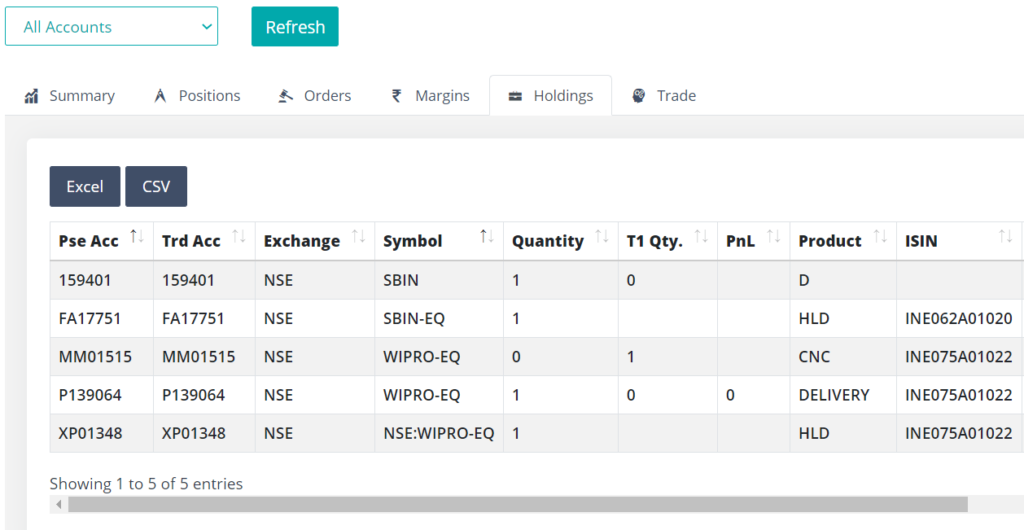 Column ordering and sorting
Based on the user feedback, we have implemented custom column ordering & sorting feature for portfolio tables (positions, orders, margins, holdings).
You can rearrange the columns by clicking on column header and dragging them
You can also apply sorting for your preferred column
Note: These settings are currently stored in your browser. So if you change your computer/mobile or your browser; then the columns will go back to their default order and sort settings.