The process to onboard a 5paisa account on AutoTrader Web.
Demo
Step 1: Totp Key
Install Google Authenticator app on your phone
To get TOTP Key, you need to setup TOTP on 5Paisa
Login to 5Paisa website
Click on your login id on the top right corner to bring out the menu
Go to menu Profile -> TOTP

Note: If you already have TOTP enabled, but do not have the "Totp Key". Then please disable the TOTP & enable again.

Click Enable external TOTP

Enter OTP received on your phone/email
Enter your 6-digit MPIN
Scan the QR code in your Google Authenticator app
Copy the TOTP KEY showed below the QR code & save it in notepad for later use
Enter the TOTP shown in Google Authenticator app
Click Enable button
You will see a message "Totp successfully enabled."
Screenshots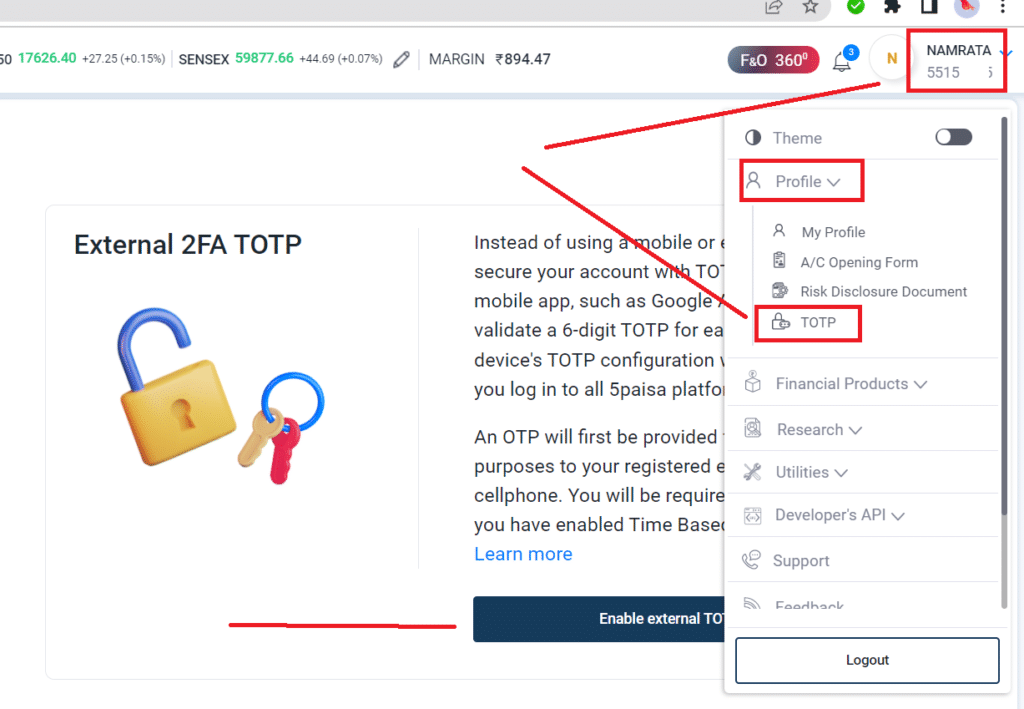 ---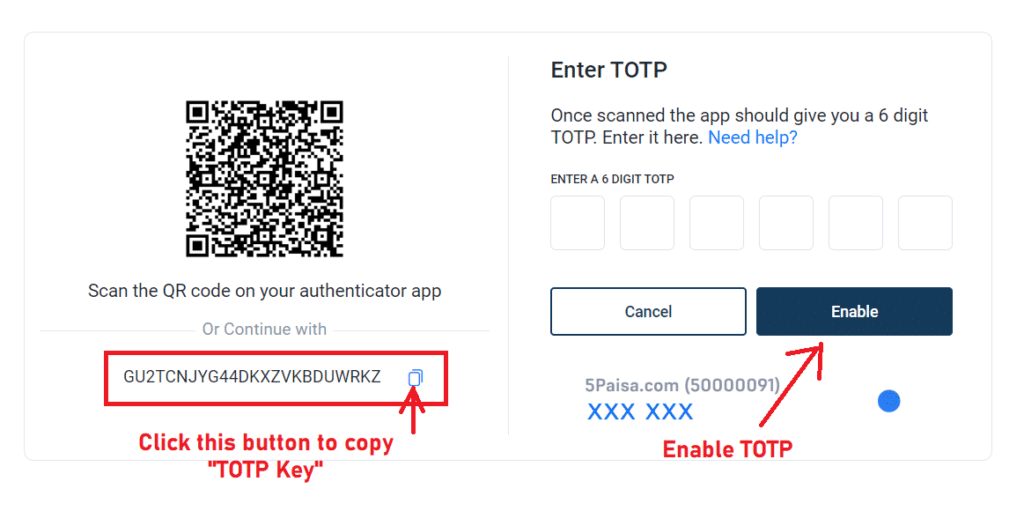 Step 2: Generate APIs
Login to 5Paisa website
Click on the menu on top right next to your name (see screenshot below)

Go to menu Developer's APIs -> Get API Keys (see screenshot below)
Keep this page open & go to next step
Screenshots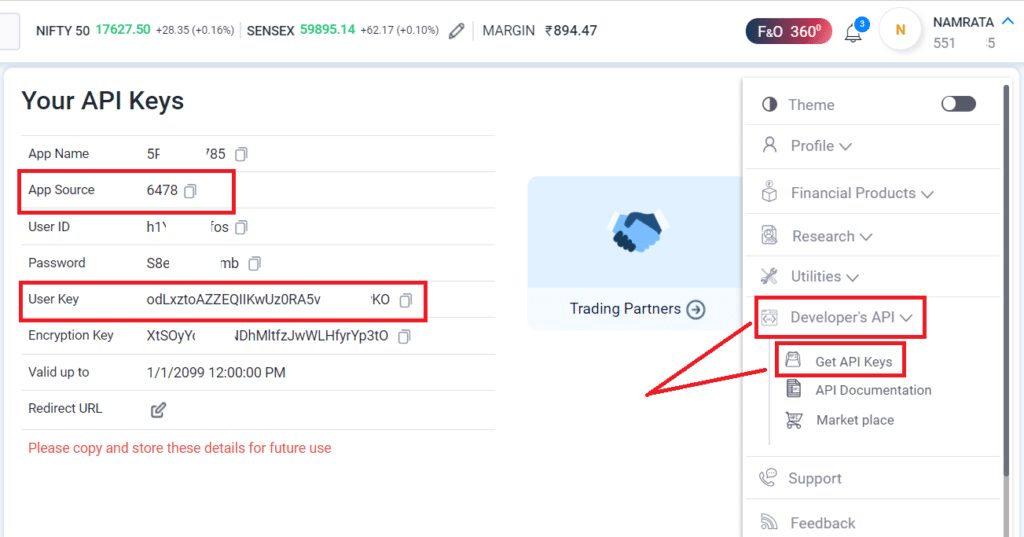 Step 3: Add Trading Account
Login to AutoTrader Web
Go to menu (Settings -> Trading Accounts)
Click the Create button

For ease of understand see

mapping screenshot

below
Select Broker: 5Paisa
Select Platform:

FP_API_TOTP

Enter your 5Paisa login id
Enter your 6-digit MPIN
Enter your TOTP Key
User key is your user key in API details
App source is your app source in API details
Click Validate button
Once you see a success message, click Save button

Note: We have see occurrences of (UserKey Not Found) error for newly created APIs. It seems 5Paisa takes some time to activate the APIs. So in such cases, please try after a few hours or on next day of API creation.