This is where you can update your default settings.
Settings are divided into different categories. There a description given for each setting.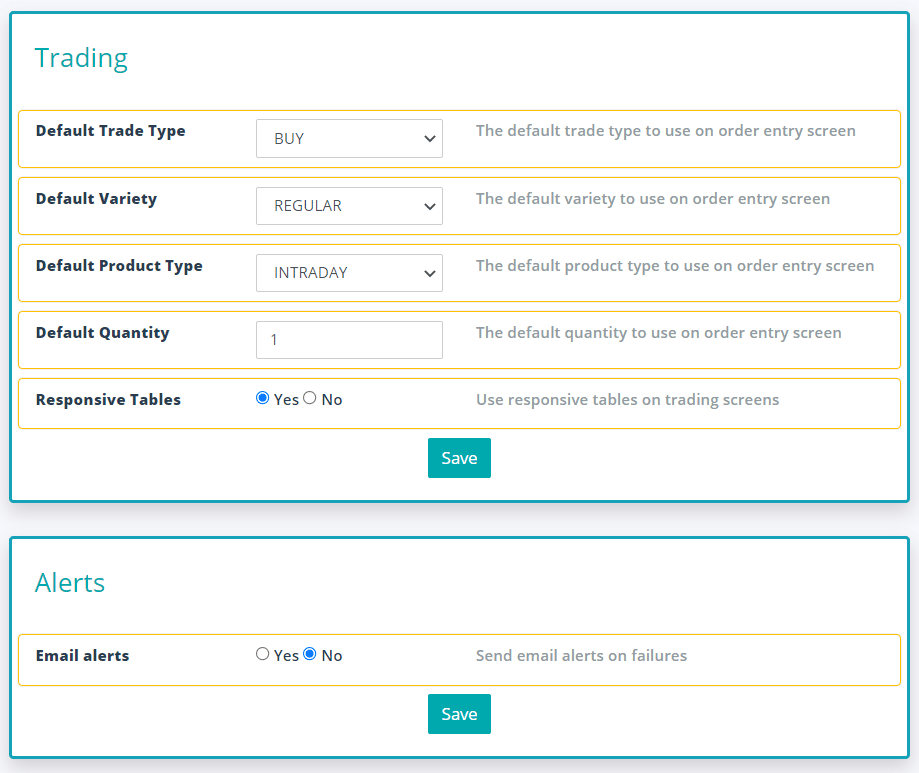 Alerts
There is a setting which will send you an email when there is an error. This is mostly useful for API users who might want to be notified whenever there is an error.
Trading
The trading section has some default values that can be set. These values will be applied to Trade screen from where you can place orders.
Responsive tables layout can also be enabled or disabled from here. The difference is explained in following screenshots.