This screen allows you to place orders into one or more accounts. You can an option to select multiple accounts, so that the order gets copied into selected accounts.
You can use instruments search tool to search instrument symbols.
Enter order details and select the accounts in which you want the same order to be placed.
AutoTrader Web is India's only trading system which allows this kind on feature on UI.

Admin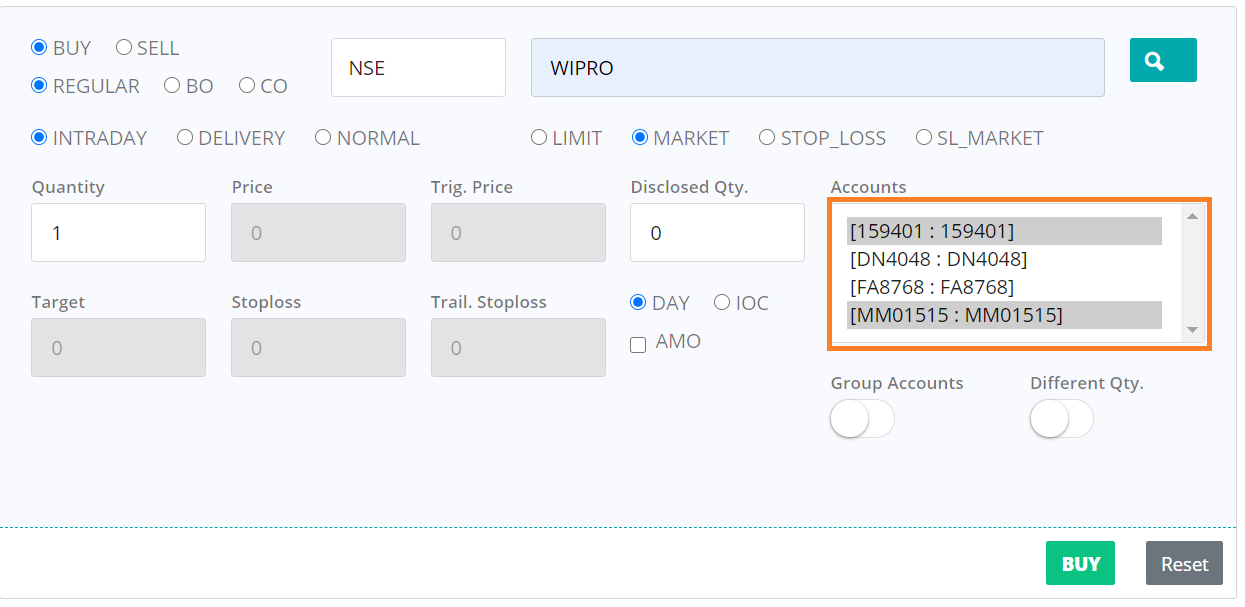 We strongly recommend going through our PMS (Portfolio Management System) tool.

Admin